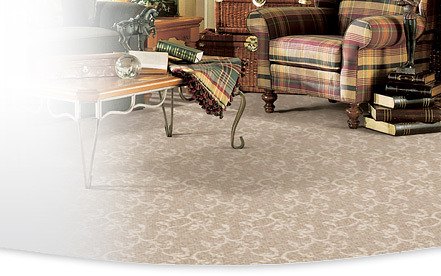 The easy way to

clean Berber carpet
Berber carpet requires more deliberate cleaning passes and therefore takes a little extra time to clean, but just like any other carpet it can be cleaned safely and to a very high standard using Rug Doctor Pro..
CLEANING
BERBER
CARPETS
As with most types of carpet, Berber's preferred method of cleaning is wet extraction and the Rug Doctor Pro machine can provide this.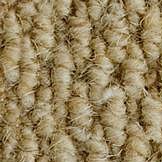 As Berber is a tightly woven looped carpet, it has a tendency to allow stains and spills to be absorbed deep into its fibres where the looped structure and tight weave can make them difficult to remove. This looped structure also tends to make Berber carpets retain moisture and take longer to dry. Despite this, by making only slight changes to the normal Rug Doctor Pro cleaning method, you can achieve professional quality results when you clean it yourself using a Rug Doctor Pro machine.
---
Rug Doctor Pro makes it easy
Successful cleaning of Berber requires only that you take more deliberate cleaning passes and plan to take a little extra time to make additionalvacuuming onlypasses (ie not with the red spray button pressed).

The process is quite simple:
Clean with a Rug Doctor Pro machine using only one cleaning pass while pressing the red spray button on the handle to release the cleaning solution. Move the machine backwards at a quick pace of about 1-2 feet per second.


Depending on the season, turn up the heating in the room and also use fans to accelerate drying. On dry, warm days you can open windows or doors to circulate air.
---
Avoid the temptation to make more than one cleaning pass
It's very tempting to try to take up spills or clean heavily soiled areas like traffic paths with repeated machine passes. But remember, Berber tends to hold liquid more than most carpets - so it's recommended to clean only in one pass.
Multiple passes (except to vacuum only) are to be avoided because the more liquid you put down, the more likely you are to over-wet the carpet and can result in a musty smelling carpet from the trapped moisture.
---
Pre-treat problem areas and stains before cleaning
The best way to achieve professional results is to use Rug Doctor Pro's specialist
cleaning products.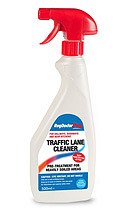 Pre-treat high-traffic areas with Rug Doctor Pro's
Traffic Lane Cleaner
.
Pre-treatment penetrates fibres to loosen the oily and embedded dirt that's tracked onto carpets from outdoors or kitchens. Follow with machine cleaning.
Rug Doctor Pro's
Spot and Stain Remover
and
Urine Eliminator
can be sprayed on or applied by saturating a towel and transferring the product evenly over the stain to prevent "pour through" of the liquid to the backing. Apply a clean, dry towel to the spot to soak up as much of the stain as possible.
Follow with machine cleaning.
These methods allow the problem areas to be prepared
for stain removal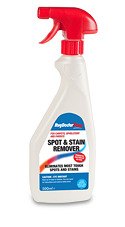 by the machine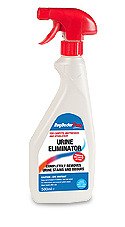 so that one-pass cleaning can be more effective. In the case of
Pro Spot and Stain Remover
and
Pro Urine Eliminator
you do not always need to use a machine, they're excellent by themselves.
If the machine cannot remove tough stains in one pass despite pre-treatment, allow the carpet to dry completely and re-clean rather than risk over-wetting. Please click here for more information about
over-wetted carpet
.
---
Getting that professional quality clean
Remember, Berber carpet just takes a bit more time but just like any other carpet it can be cleaned safely and to a very high standard using Rug Doctor Pro.
---
Troubleshooting guide
If you are having any problems using your Rug Doctor please refer to our Troubleshooting guide by
clicking here
.
If you are still experiencing problems please call our
Consumer Support Specialists
(Mon-Fri 9.00am - 5.00pm)
01903 235558
.

Click here for more information.