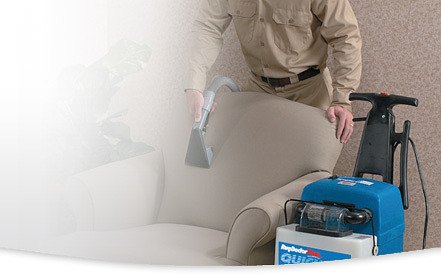 How to use your

Rug Doctor Pro...
Investing in a Rug Doctor Pro will allow you to achieve professional results you can be proud of.
HOW TO
USE YOUR RUG DOCTOR PRO
Move furniture to one side or out of the room.

Place kitchen foil under furniture legs to avoid any rust from castors or wood dye stains from furniture legs.
Vacuum room to remove any surface dirt.

Clean carpet starting from one edge of room.

Leave foil under furniture legs until carpet is completely dry.


Before you begin
Rug Doctor Pro machines and
cleaning products are safe for
almost all carpets,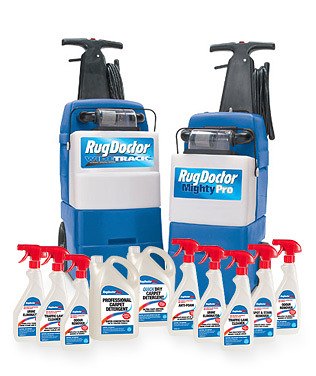 however please check that the carpet and hard floor surfaces are suitable for water extraction cleaning.




Do not use,

or place the Rug Doctor Pro machine or cleaning products on - natural fibre oriental rugs (silk or wool), hand-loomed wool rugs, braided rugs, sisal or jute carpets, silk, Haitian cotton, velour, brushed corduroy, leather, non-colourfast fabrics,
hardwood or laminate flooring
. Do not use on upholstery fabric with cleaning codes S or X.
Only use luke warm water when cleaning wool.
Prepare carpet for cleaning
Before using the

Rug Doctor Pro machine v

acuum the area to remove any loose surface dirt. This prevents surface dirt, such as debris or hair, from being sucked up into the machine and causing damage or blockages.

---
USING YOUR
RUG DOCTOR PRO
Set up the Rug Doctor Pro.
Prepare the carpet - vacuum and use any of our pre-treatment sprays where necessary.
Prepare the Rug Doctor Pro cleaning solution in a completely clean bucket.
Fill the machine with the cleaning solution.
Clean the carpet, or use the hand tool attachment on stairs, soft furnishings, etc.
Empty the dirty water tank.
Ventilate the room in order to aid with the drying process.
---
Please Note:

Our blue Rug Doctor Pro machines are
unauthorised for rental use.
For more information contact our customer services

01903 235558

Professional cleaning products
Get professional-quality results for your carpets at a fraction of the cost of hiring a service

Commercial uses
Refresh your entire business, Rug Doctor gives ability offer customers additional cleaning service at no extra cost.

Ask the Rug Doctor a question
From safety queries to troubleshooting, click here for all your Rug Doctor queries.