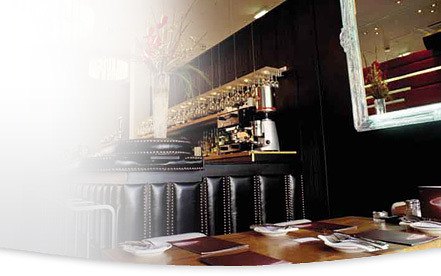 Discover professional
cleaning power
for your hotel
Rug Doctor - as seen on Channel 5

"The Hotel Inspector"
HOTELS AND HOSPITALITY
"We run a busy hotel on the South Coast and we pride ourselves on the cleanliness of both our guest rooms and public areas. We've had a Rug Doctor Pro machine for several years now and have been absolutely delighted by both its reliability and performance. Recently we have also started to use it on cleaning upholstery - using the Universal Hand Tool attachment and Rug Doctor Pro Upholstery Cleaner - which has also produced outstanding results!"
Richard Margaroli, Partner at the Ardington Hotel,West Sussex
---
Benefits of using a Rug Doctor Pro in the hospitality industry
Hotel carpets will see a very high rate of traffic because guests and staff are continually moving around the facility.

The trapped dirt burrows deep into carpet and the more people walk over it
the more the

dirt becomes embedded in the fibres. This causes stains and odours and leaves the carpet looking tired and lifeless; not the type of image you want to portray to your guests!
What many people fail to realise is that it doesn't matter how often you vacuum, especially in the hospitality industry, it will never be enough. In order to maintain hotel carpet and to keep it looking fresh it is important to deep clean it with a professional grade machine as regularly as possible.
The additional Quick Dry setting which can be found on our commercial machines means that carpets can be dry within 1-2 hours - half the time of the standard Deep Clean setting.
The Quick Dry setting works by putting down less water and gives more of a general surface clean and when used with our Professional Quick Dry Detergent still cleans to a very high standard. Many of our customers find having the two options gives them the flexibility to tailor their cleaning according to their needs - for example the Quick Dry setting could be used on a regular basis, allowing the carpets to quickly dry and be ready for your next guests. The Deep Clean setting can then be used for a more thorough deep down clean as and when necessary.
Clean carpets will promote a good image and help to create a positive impression. If a guest leaves with a positive feeling they are more likely to return, and to tell friends and family to stay at your facility.
A Rug Doctor Pro machine is so easy to use it requires no formal training! This means carpets, mattresses and upholstery can all be can be cleaned to the highest standard without having to pay for professional services. Saving you money!
---
Odours, dust mites and general dirt and stains
Odours, dust mites and stains can all be eliminated with the use of Rug Doctor Pro's full range of carpet and upholstery cleaning solutions.
For example; Rug Doctor Pro
Odour Remover
is a great way to freshen up your guest accommodation and to remove food aromas from dining room upholstery.
What's more the Rug Doctor Pro
Wide Track with the Quick Dry setting
is perfect for hotels, as it will allow you to clean and dry your carpets quickly compared to other machines.
Popular Rug Doctor cleaning solutions for the hotel and hospitality
industry include: