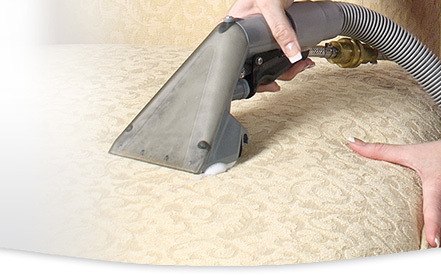 Rug Doctor Pro
Hand Tool

is so easy to use
Ideal for
stairs, upholstery, around skirting, car and caravan interiors, mattresses
and many other hard to reach areas.
RUG DOCTOR PRO
HAND TOOL/UPHOLSTERY ATTACHMENT
Rug Doctor Pro offers a full range of professional cleaning attachments to use with your Rug Doctor Pro carpet cleaning machine, providing a wide range of high quality cleaning solutions.
The Rug Doctor Pro Universal Hand Tool is ideal for stairs, upholstery, around skirting, car and caravan interiors, mattresses and many other hard to reach areas.
The lightweight, easy-to use Hand Tool is included with each Rug Doctor Pro machine to provide another cleaning option with just a single unit. High extraction rate delivers better results in less time.
---
Ideal for cleaning hard to reach areas
The Rug Doctor Pro Hand Tool is ideal for cleaning carpeted
areas that the extraction machines can't reach,
such as stairs, around skirting and in corners.

The extension hose that comes with the attachment is 12' or 3.5 meters in length, long enough to reach halfway up
or down a standard flight of stairs to enable easy cleaning.
The Hand Tool is designed for use with either
Pro Carpet Detergent
or
Pro Quick Dry Detergen
t
.
For full instructions on how to use the Hand Tool to clean carpeted areas please
click here.
---
Ideal for cleaning upholstery and fabrics
Use the Upholstery Hand Tool with the Rug Doctor Pro

extraction machine and stain-removing
Pro Upholstery Cleaner
to remove stains and odours with professional results.
The Upholstery Hand Tool gets furniture cleaner and drier while minimising cleaning residues that can attract future dirt and create foam. Excellent for lobby and office furniture, dinning chairs, car upholstery, carpeted stairs and more.
For full instructions on how to use the Hand Tool to clean upholstery and fabrics please
click here.
---
Ideal for quick cleaning of small areas
The Rug Doctor Pro Hand tool can also be used as a quick solution for cleaning spills or accidents that effect a small area of carpet of upholstery - this can often be easier than using the machine itself as furniture does not necessarily have to be moved out of the way to clean the area. This can be particularly useful in nursing homes or schools where spills and accidents happen on a daily basis.
---
Specifications
| | |
| --- | --- |
| Lightweight | Tool head weighs less than 210 grams/0.21 Kg for ease of use |
| Durable | High-density, corrosion-resistant polyethylene |
| Clear dome | Cleaning action is visible to the operator |
| Detachable head | Quick-disconnect couplings allow use of the wet-dry hose with other attachment tools |
| Integrated brush | 1⁄2" (1.27 cms) bristles lift out ground in dirt |
| Wide path | 4" (10.16 cms) cleaning path handles more fabric in just one pass |
---
Pro Upholstery cleaning solutions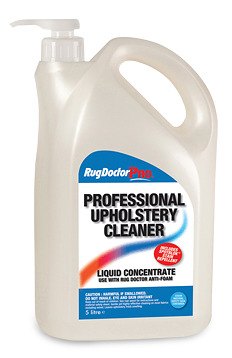 Pro Upholstery Cleaner
Specially formulated to deep clean and revitalise fabric. Tough enough for stubborn dirt, yet gentle enough to use on velvet. Unlike other chemicals that leave behind an oily build-up that attracts more dirt, the
Rug Doctor Pro Upholstery Cleaner
helps prevent re-soiling by drying completely with no residue.
Pro Anti-Foam
Recommended for use when cleaning upholstery it eliminates suds build-up in the recovery tank. Helps prevent vacuum loss, motor damage and foam overflow mess.
Pro Spot & Stain Remover
Penetrates, neutralises and removes non-oily stains, such as coffee, tea, fruit juice and wine. Takes out tough spots such as blood, chocolate, grease and oil.
Pro Odour Remover
Bio enzyme technology breaks down and removes odours at the source.