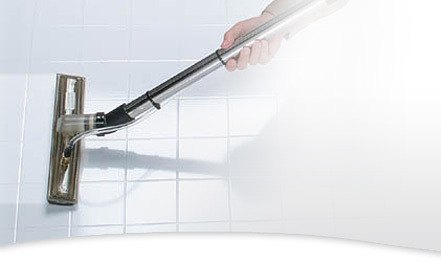 Rug Doctor Pro
Hard Floor Tool attachment

The Rug Doctor Pro Hard Floor Tool Attachment enables
easy and effective
floor cleaning of hard floors, including
vinyl and ceramic floors.
RUG DOCTOR PRO HARD FLOOR TOOL

Rug Doctor Pro offers a full range of professional cleaning attachments to use with your Rug Doctor Pro carpet cleaning machine, providing a wide range of high quality cleaning solutions.
Rug Doctor Pro Hard Floor Tool
The Rug Doctor Pro Hard Floor Tool is an attachment that enables easy and effective floor cleaning of a multitude of hard floors, including:
Linoleum.

Vinyl floor.
Ceramic tiles.
Concrete.
Marble.
Granite.
---
The Rug Doctor Pro Hard Floor Tool is easy to use
The Rug Doctor Pro Hard Floor Tool is really easy to use, simply attach the specially designed Hard Floor Tool to the Rug Doctor Pro machine for dramatically cleaner hard
floor surfaces.
The no-mess extraction process delivers a much more hygienic cleaning solution onto floors and then vacuums away the residue so that you are not continuously spreading dirty water around the floor, as you do when using a mop and bucket.
The dual squeegee blades on the hard floor tool attachment and the powerful vacuum in the Rug Doctor Pro Machines allows the hard floor tool to extract over 99% of the water residue so that floors are dry almost instantly – this has the added benefit of increased safety as it reduces the risks of someone slipping and falling.
The integral brush is made up of a multi-row of bristles that help to remove stubborn build-ups of dirt, helping to give a really sanitised method of cleaning.
We know that floor cleaning can put strain on the users' back, therefore the Hard Floor Tool has been designed with a extendible ratchet slide that lengthens the wand an extra 40cms from 92 cms to 132cms - to save stooping and back strain.
The Rug Doctor Pro Hard Floor Tool makes the process a much safer method of cleaning compared to using a mop and bucket, especially beneficial in facilities such as hospitals and nursing homes, where more frail residents and patients maybe prone to slips and trips on wet floor which could result in injury.
---
Specifications
| | |
| --- | --- |
| Lightweight | 3.8lbs (1.72kgs) design is easy to manoeuvre |
| Durable | 22-gauge, stainless steel wand assembly; head assembly constructed with ABS material with heavy-duty brass fittings |
| Extendible | Built-in ratchet slide adjusts total length from 36" (91.4 cms) up to 52" (132 cms) to comfortably fit operators of any height |
| One-Piece | pre assembled - no extra wand extensions |
| Recovery Rate | Over 99% so floors dry almost instantly |
| Bi-Directional | Twin solutions jets and dual squeegees allow one-pass extraction cleaning in either direction |
| Check Valve | Prevents leakage when the machine is turned off and the solution line is disconnected |
| Cleaning Path | 11.25" (28.6cms) wide |