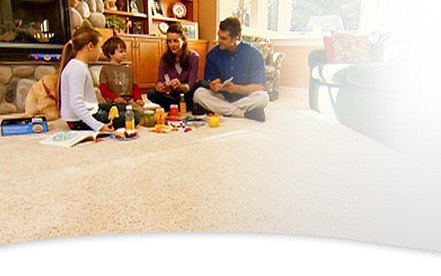 Pro Quick Dry Carpet Detergent for
ultra fast drying times
The concentrated, fast evaporating solution cleans and deodorises your carpet whilst significantly reducing drying time. Great when you need to carry out a professional job fast!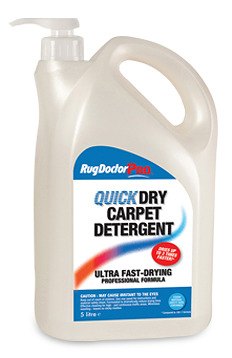 RUG DOCTOR PRO
QUICK DRY CARPET
DETERGENT
This special formulation is the best way to get fast drying capabilities from your Rug Doctor Mighty Pro or Wide Track.
The concentrated, fast evaporating solution reduces drying time.

The dispersing cleaning agents penetrate into carpet fibres and lift dirt to the surface for more complete removal. The solution/water mixture forms a thinner layer on the carpet for accelerated drying.
Directions:
1.
First thoroughly vacuum the area.
2.
Mix the Rug Doctor Pro Quick Dry detergent with warm water -
please see table below as the ratios can differ depending on which
machine you are using.
DO NOT use hot water and
only use luke warm
water when cleaning wool carpets.
3.
Apply a small amount of the diluted cleaning solution onto the affected area and blot to check for colour-fastness.
4.
Add the cleaning solution to the
bottom blue tank
.
5.
Start cleaning using a Rug Doctor Pro machine
.
All Rug Doctor Pro chemicals have the safety data information printed on the back or the reverse label for your convenience
- please click on the link below if you would like to download a digital copy of this as well.
---
Apply directed as per Rug Doctor Pro cleaning instructions
Machine
Quick Dry Dilution
Deep Clean Dilution 1:32
Mighty Pro
500ml detergent + 8.5 ltrs
warm water
250ml detergent + 8.75 ltrs
warm water
Wide Track
825ml detergent + 13ltrs
warm water
425ml detergent + 13.5ltrs
warm water
---
NB:
Always wear rubber gloves and safety goggles when mixing chemicals. Refer to the machine operating instructions which are clearly marked.
DO NOT
over-wet. No more than two passes with the Rug Doctor Pro machine between drying. Good ventilation to the area will further improve drying time. For optimum drying time use in conjunction with the quick dry setting on the quick dry machines.
---
CAUTION:

Harmful if swallowed. Do not inhale. Eye and Skin irritant.
Keep out of the reach of children.
---
Choose another Rug Doctor Pro product...