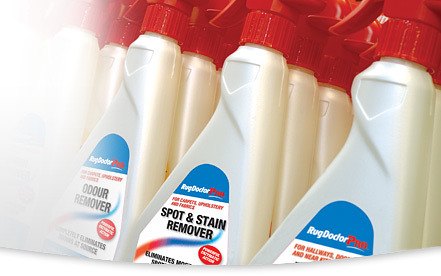 Professional quality
carpet & upholstery cleaning solutions

Ideal for: cleaning companies, care homes, restaurants, bars and clubs, leisure facilities, landlords, hospitals, health clubs, schools and hotels...
RUG DOCTOR PRO CLEANING SOLUTIONS ARE IDEAL FOR COMMERCIAL NEEDS

Rug Doctor Pro takes a unique approach to stain removal - different from other products which claim "one solution does it all".
Rug Doctor Pro cleaning solutions are ideal for all types of users including: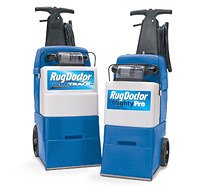 Cleaning Companies.
Care Homes.
Bars & Clubs.
Restaurants.
Leisure Facilities.
Landlords.
Hospitals.
Health Clubs.
Home Owners.

Hotels.
Schools.
At Rug Doctor Pro we know one-solution cleaning is impossible, because different stains attach themselves in different ways to carpet fibres and require specific solutions for effective carpet and upholstery stain removal.
For sticky, oily stains, such as motor oil, use Pro Traffic Lane Cleaner followed by a cleaning with a Rug Doctor Pro machine.
For all types of cleaning use Pro Odour Remover to eliminate any odours that may be present.

---
Rug Doctor Pro cleaning chemicals

Click the image to download the Rug Doctor Pro
cleaning solutions leaflet, to find out more about the
cleaning chemicals that are available.

If you don't have Adobe Acrobat PDF reader, please click here
---
Find out more about Rug Doctor Pro cleaning products

Attachments
With accessory tools that connect directly to the machine, it's easy to expand your professional cleaning system

Buying a Rug Doctor Mighty Pro
Many commercial-grade carpet cleaning machines cost thousands, with Rug Doctor

Professional cleaning products
Get professional-quality results for your carpets at a fraction of the cost of hiring a service