'Rug Doctor Makes An Appearance On Channel 4 Programme'
The Ultimate Guide to Penny Pinching is a new Channel 4 programme that was shown on Thursday 1st December 2011 at 9.00pm.
This documentary featured British people who are fanatically careful with their money ... and passionate about making savings at every opportunity that they can..
This was the perfect documentary for our Rug Doctor to appear in - as all you careful shoppers know the savings you can make from by cleaning your carpets with a Rug Doctor.
Like the people in this documentary , we know that money savings are even more important in a recession and therefore we know the best way to save money on carpet cleaning is simply to do it yourself ! Why hire professional services to clean your carpets when you can rent the Rug Doctor and clean them yourself just as professionally.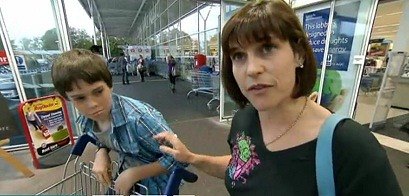 In a nationwide survey that we conducted, we found that by renting a Rug Doctor carpet cleaning machine instead of hiring professional carpet cleaner, householders could save a fortune. For an average sized house - consisting of six rooms, stairs and landing - a renter could save as much as £155 .00 by using a Rug Doctor machine over hiring professional services. There's a rental outlet no more than a 10 minute drive away from 90% of UK households - click on our Store Locator now! If you've not tried Rug Doctor before, you'll really be amazed just how easy it is to use and what fantastic results you'll get - and all for just a fraction of the cost of using a professional carpet cleaner.
We were naturally very pleased to see our Rug Doctor pavement sign appear in the background of both the opening and closing scenes of the documentary! Thank you Channel Four for including the ultimate money saver in carpet cleaning in your documentary - Rug Doctor!
Return To News